The Fade Room is synonymous with a sophisticated grooming experience. We provide a convenient location with ample parking in a safe environment. Our sleek, well-appointed space provides comfortable seating and a mini-bar, so you can relax and have a friendly chat or watch TV while you wait. And when it's your turn in the chair, our professional grooming staff are trained to provide the highest quality of service to ensure that every customer leaves satisfied.
High school friends Anokye Miller and Steffan-Chad Haughton felt that the ideal barbershop experience was missing in Montego Bay. A place that went beyond haircuts and shaving in a tiny corner shop. A place that brought an elevated experience to the barbershop ritual. They knew they could bring it to life. After a conversation in February 2018 where they mapped out their plans, they got straight to work and launched The Fade Room only 10 months later on December 19, 2018.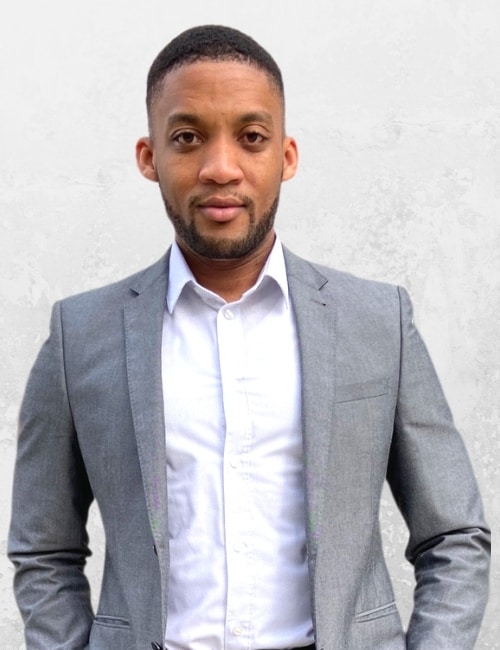 Anokye Miller was born and raised in Montego Bay, where he attended Cornwall College. He later emigrated to Florida, where he attained his MBA and now works in Financial Management. Anokye was raised going to the barber every Friday after school, and as such, wanted to create the experience he desired from the ones he grew up in.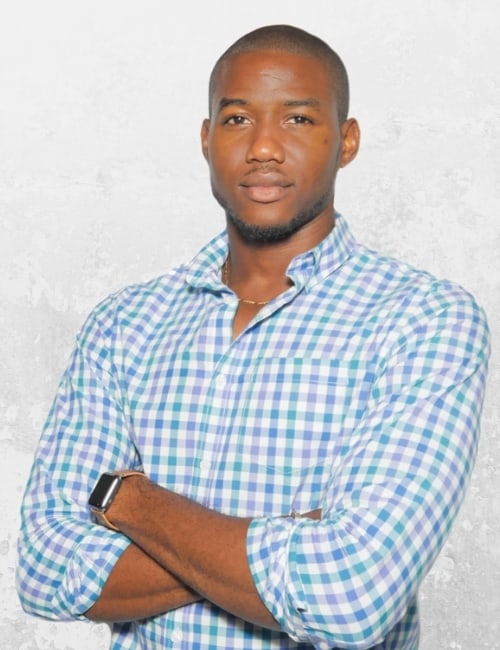 Steffan-Chad also grew up in Montego Bay and attended Cornwall College, where he met Anokye. He holds a Bachelors of Science in Tourism Management, and hosts prominent events such as Solar Breakfast Party and Rock the Boat Ja. His barbershop struggles – from traffic to parking to the constant delays – led to his desire to start The Fade Room.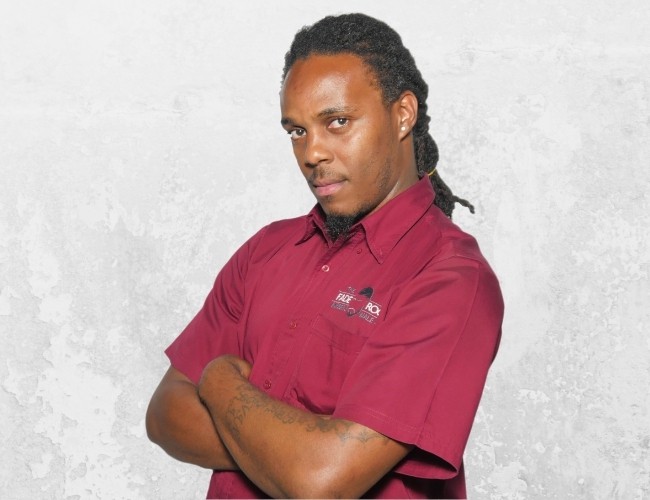 Hughon Burnett a.k.a Neko
Experience: 14 years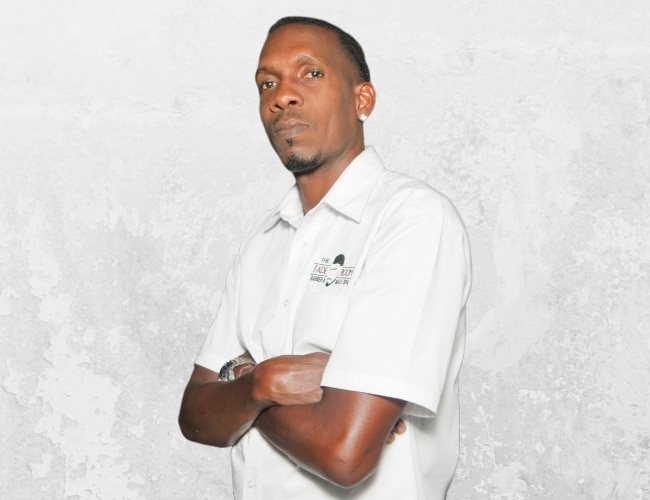 Craig Lawrence a.k.a Bushie
Experience: 17 years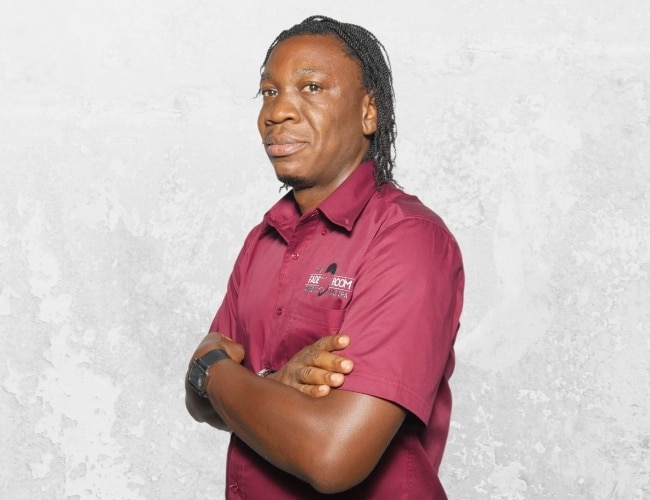 Stephen Whittaker a.ka. Pops
Experience: 23 years
Ezekiel Thompson a.ka. Thomo
Experience: 20 years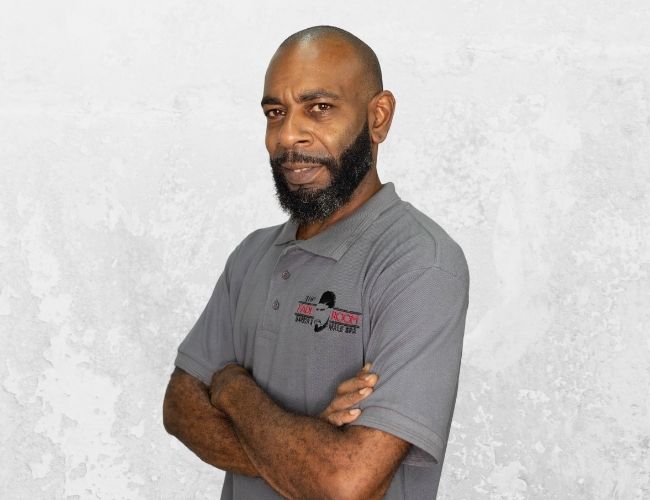 Phillip Harriott
Experience: 23 years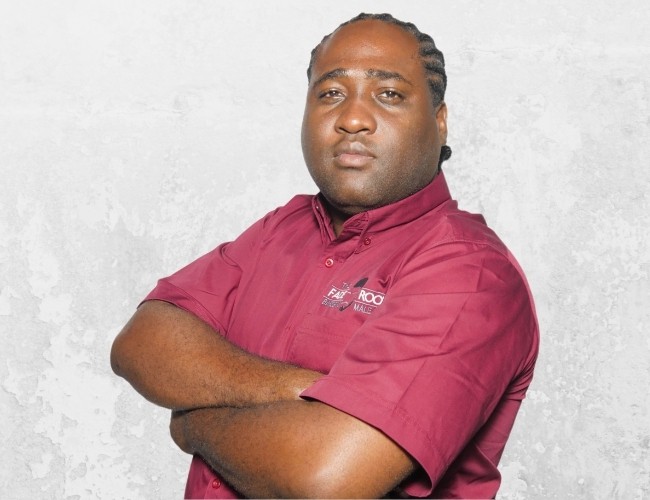 Shane Kerr
Experience: 9 years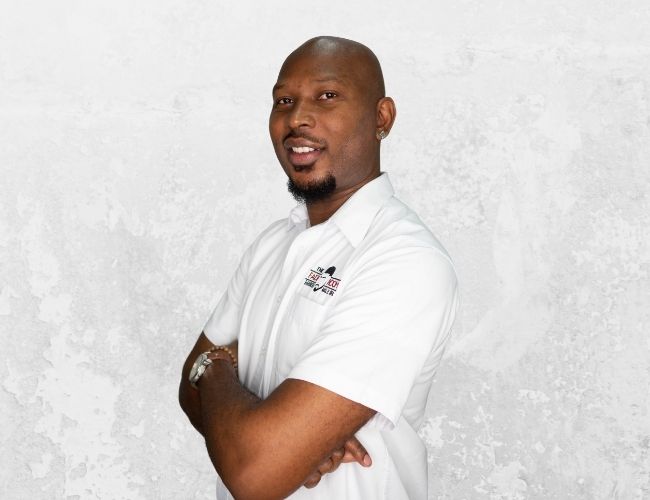 Ryan Simms Experience: 19 years
Taking my son to the barber was always an uncomfortable experience until I started going to The Fade Room. The barbers are patient and find creative ways to make him cooperate during the trim. The environment is clean and welcoming. I would recommend them to any mother with boys, especially difficult ones!